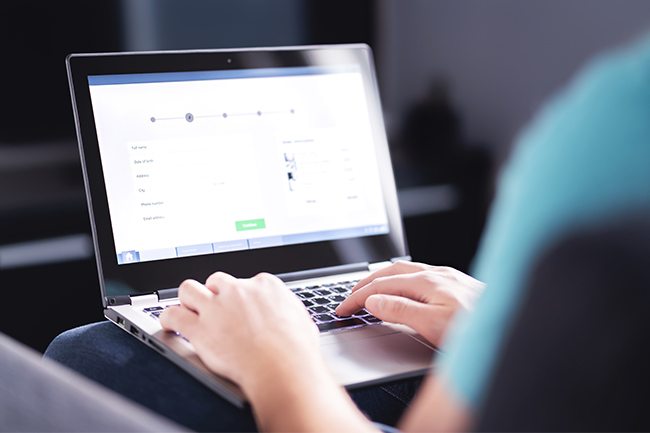 After understanding that your diabetes education is vital for your health and wellbeing, deciding which course to go on is the next milestone. But it's a milestone we can certainly help with. We've listed our courses below and detailed who they would be suited to and what they involve.
Please note that Type 1 Diabetes courses are not yet available on this booking platform. Please ask your diabetes team or GP for information about your local course. In the meantime, you could visit Welcome – BERTIE Online or Homepage | My Type 1 Diabetes to find out more about managing your Type 1 diabetes.
Type 2 courses: let's get started…
DESMOND – Newly Diagnosed & Foundation modules
Course overview and learning style
DESMOND is an ideal type 2 diabetes course if you're looking for six hours of structured self-management group education, delivered virtually in one full-day or two half-day sessions. You'll set specific goals and understand more about monitoring your diabetes, medication, food choices, physical activity, and planning for the future.
The course is delivered by two trained educators. The Newly Diagnosed Module is for those within the first 12 months of diagnosis, and the Foundation Modules are for those with established type 2 diabetes. The course can also be offered with a mix of the two. As an intensive course, it's best suited to educated individuals where English is their first language or they are fluent in English.
It's the National Programme and is therefore regarded as a course that sets the standard for diabetes education.
Course overview and learning style
If you're someone looking to take a course in one day (with potential for it to be split over two days) and is wanting to learn more about what Type 2 Diabetes is, making food choices and medication – the Diabetes Live Well course is for you. The learning style is very much relaxed, informal and non-judgemental.
More about the course delivery
This is a course that focuses on the person living with diabetes and encourages sharing your own experiences.
The course runs mostly on Mondays, and occasionally on Saturdays up to four times a year – with the possibility to split the course over 2 days – in groups of up to 14 people.
The 6-hour course is led by a diabetes specialist nurse, specialist dietitian, or other qualified healthcare professional. Collectively, they will increase your knowledge and understanding of what having diabetes will mean for you and answer any questions or concerns you may have.
Course overview and learning style
A focus on real food. The Low Carb Program is ideal for those with type 2 diabetes looking for tailored education, resources, meal plans and coaching to improve your metabolic health, delivered on a behaviour change platform.
Essentially, it's evidence-based structured education that helps you to sustainably reduce the number of processed foods, added sugar and carbohydrates in your diet.
More about the course delivery
A 16-week education program that is tailored towards your goal, and includes personalised resources, support and coaching along the way. You can take advantage of a peer support community of nearly 440,00 members and Behaviour Change Coaches to keep you on your journey.
People who have completed the program have shown significant health improvements at 1-year, meaning you could also have the opportunity to benefit from the following:
Weight loss – people lose an average of 7% of their body weight.
Reduced medication – one in two people reduce or eliminate diabetes medications.
Lower blood glucose – people improve blood glucose and reduce their HbA1c by an average of 1.2% or 13mmol/mol.
Weight-loss – one in four people achieve Type 2 Diabetes remission in 12 weeks.
Course overview and learning style
myDesmond is a type 2 diabetes course suited for you if you're looking for an opportunity to do an online programme at your own pace where you'll be able to learn more about diabetes and how to feel more in control of your condition, on an app-based platform.
myDesmond consists of three programmes:
Type 2 Diabetes: A type 2 diabetes management programme suitable for anyone with a diagnosis of type 2 diabetes at any stage.
Let's Prevent Diabetes: A type 2 diabetes prevention programme suitable for individuals who find themselves at risk of developing type 2 diabetes.
Baby steps: designed specifically for women who have previously been diagnosed with gestational diabetes.
All of the myDesmond programmes use a variety of different formats. This includes short videos, articles and interactive activities on topics such as diet and lifestyle which can be viewed in your own time. The myDesmond forums are also a great way to be part of your own community.
More about the course delivery
Based on the award-winning DESMOND self-management diabetes education programme, myDesmond is an online interactive self-management programme for people with type 2 diabetes.
The programme brings all the content and research evidence from the DESMOND course onto a portable interactive web-based platform.
It provides a number of interactive modules to help you better understand what having diabetes means; what you can do to feel more in control; and how to reduce the long-term risks that can occur with diabetes.
With MyDesmond, you'll also have the ability to do the following:
Track your activity levels and link up to the Fitbit or Google Fit.
Track your weight, blood pressure, HbA1c, diet and cholesterol.
Set daily goals that fit your lifestyle.
Compete with others in our online DESMOND community on the global leader boards.
Chat with members from the DESMOND community.
Invite your friends and family to join and support you in your journey.
Course overview and learning style
Small changes, big results by replacing bad habits with healthy ones. That's the overall theme behind Second Nature's 12-week behavioural change programme for those living with type 2 diabetes.
If you're someone who prefers to take a more digital approach where you'll build healthier habits, learn more about your condition, and be supported with a long-term lifestyle change, then this is the course you should book.
More about the course delivery
The course is primarily delivered through a smartphone or tablet app. You'll have a dedicated health coach and support group (an online group of 10 others similar to you) which you'll meet via the Second Nature app.
This is a course designed by registered dietitians, using the latest scientific evidence – so it's an evidential course you can trust. Second Nature has created a plan to help you learn, stay on track and navigate any situations you find tricky.
Throughout your 12 weeks, you'll be working with your health coach to set and achieve realistic goals. You'll also gain the following:
Evidence-based and QISMET accredited structured education on living with diabetes, nutrition, exercise, sleep, stress management, and positive psychology.
Personalised health coaching from a registered dietitian.
Tracking technology (smart weighing scales and a wearable activity tracker).
Daily articles to guide you towards your goal. Your mentor will also be on hand to answer questions and keep you accountable until your new habits become a routine.
Knowledge to build balanced meals that keep you full.
The ability to increase your activity levels by tracking your steps with others.
Confidence to tackle negative thought patterns and eat more mindfully.
Knowledge to navigate setbacks, social situations and eating out.
Course overview and learning style
If you're someone who enjoys interacting and learning with others as well as the opportunity to put your learning into practice, with plenty of flexibility with booking in your sessions (such as weekends and evenings), then you should book the X-PERT type 2 diabetes course.
This course is very well suited to anyone who enjoys a person-centric learning experience that uses both peer-to-peer learning and visual aids to enhance your understanding of your diabetes.
Asone of the longest-standing diabetes education courses for people with Type 2 diabetes which is regularly audited and quality assured, you can be confident that this is a great course to learn more about diabetes.
More about the course delivery
X-PERT is a video face-to-face group course led by a trained healthcare professional. The course consists of six sessions which are each 2 ½ hours long where up to 18 people with Type 2 diabetes will be in attendance.
The six sessions will cover the following topics:
What are prediabetes and diabetes?
Nutrition for health and fat awareness.
Carbohydrate awareness.
Psychology of eating, food labels, and physical activity.
Possible complications.
Recapping and the way forward.
You'll have the opportunity to benefit from:
The confidence to manage your health and obtain more knowledge about your diabetes.
The potential to lose weight and reduce your waist size.
Improved sugar and cholesterol levels.
The ability to make better lifestyle choices.
Course overview and learning style
If you're someone looking for a highly interactive type 2 diabetes course where you'll receive: support from a personalised health coach and other users; the chance to reduce stress and improve sleep through mindfulness; rewards for reaching milestones; reminders for self-care; and motivational prompts to support reaching goals – then you can stop your search, X-PERT is the one for you.
More about the course delivery
A six-session course where content is delivered through a platform with animated videos, quizzes, games, interactive goal setting with in-built tracking devices and a user forum.
People attending X-PERT group programmes can also use this platform to track their health and wellbeing and receive tailored support through an assigned health coach.
You'll have the opportunity to increase your knowledge, understanding of your condition and the ability to make lifestyle choices to manage your blood glucose levels more effectively.
The X-PERT course/platform will also provide you with:
24/7 support with an automated live chat able to answer your questions and refer to a health coach if required.
An assigned personal health coach who will help support you through your behaviour change journey.
Progress monitoring, goal setting & notifications.
Diet and physical activity tracking.
Mood & sleep tracking.
Health results tracking – with feedback given through progress graphs.
Recipes for different dietary approaches.
Course overview and learning style
Key diabetes knowledge and learning objectives delivered via Microsoft Teams for patients living with type 2 diabetes using insulin.
A course that's not about what you should and shouldn't do, but a course that offers support in setting goals and addressing concerns regarding your lifestyle and insulin treatment. If that's the type of course you've been looking for then don't waste any time in booking X-PERT Insulin.
You will learn about what diabetes is, portion sizes, carbohydrate awareness, physical activity, types of insulin, how insulin works and managing your diabetes with insulin. You'll also have the opportunity to ask questions and share experiences with other participants.
More about the course delivery
X-PERT Insulin is a structured group-education programme that's hosted by a diabetes educator and joined by a group of patients living with type 2 diabetes. The course is delivered 2 and ½ hours per week, for six weeks.
Attending this course will allow you to increase your knowledge, skills and understanding of your condition. You will feel more confident and knowledgeable to make better lifestyle choices and manage your blood glucose levels more effectively when using insulin.
You'll have the opportunity to benefit from:
Improved blood glucose levels.
Fewer hypos.
Dispelling dietary myths allowing increased dietary freedom.
Increased carbohydrate awareness.
Healthier eating.
Increased energy levels.
Improved wellbeing and quality of life.
Lower blood pressure.
Lower blood cholesterol.
---
We hope this information has helped you to find the right course for you. If you need further information on the above courses, contact us here.
And remember, by delaying your booking, you could be delaying your chance for improved health – so invest in yourself and book your course today.