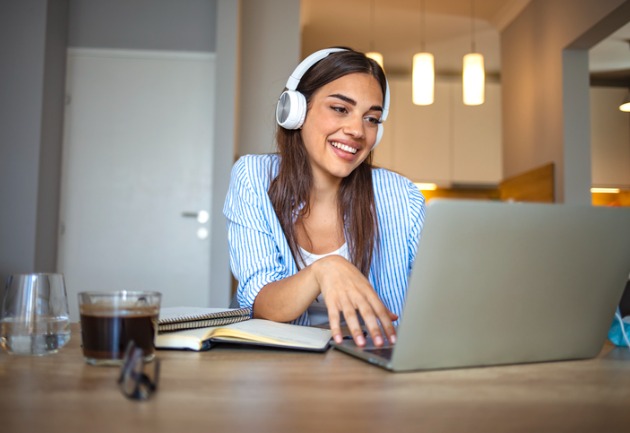 Our courses don't only vary in length, provider, content and style – but format too. When booking a course with Diabetes Book and Learn your course will either be remote, digital, or video face-to-face. They're all of the same quality but they have some major differences. Allow us to explain…
Digital Courses
Digital courses do not provide access to talk to real people but they do offer all the information and resources you need for a self-learning experience of your diabetes education.
Video face-to-face
As the name suggests, these courses are completed via video chat on platforms such as Microsoft Teams and BlueJeans. You'll enter a video call which will vary in participant size and you'll receive structured education from the course leader via the video call.
Which courses are available in this format?
Remote Courses
Remote courses are a fusion of both digital and human support. You'll receive your education via an app, a web-based platform or via other digital means. You'll also have access to talk to a real person digitally, be it via WhatsApp or a remote chat built into the website or platform.
Which courses are available in this format?
Whichever format you choose – don't delay your booking because you could be delaying the chance for better physical and mental health via greater education about your condition. If you're not sure which course is right for you, click here.