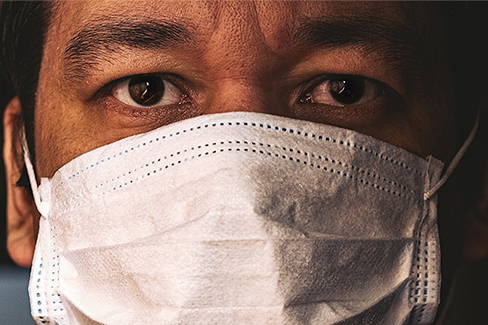 The Covid-19 pandemic is a time of uncertainty for all of us. The restrictions around social distancing are important to keep us safe. At the same time, we recognise that they can also have an impact on our physical and mental health. Diabetes UK has a dedicated webpage which is being kept updated with the latest government advice and helpful information for people with diabetes: Click here to access Diabetes UK website
There are a number of things we can do to support ourselves over this period. Here is a selection of top tips recommended by Diabetes UK that may help to minimise any impact to our physical and mental health and to support people with diabetes during this period.
Emotional wellbeing
Diabetes UK has some helpful information to help you cope with stress and other emotions, or you might like to call their helpline to talk it through with someone. They also have a useful coronavirus thread on their online forum, where members are sharing information and experiences so you might find answers to any more questions.

Physical wellbeing
Getting active has so many benefits if you have diabetes or if you're at risk of type 2 diabetes. And physical and mental health often affect one another. While we're stuck inside, we can still find ways to get active and keep moving that much more.

There's lots of info on how exercise can affect blood sugars too, so you can keep an eye on any highs and lows. There isn't one type of activity that's best for everyone with diabetes. It's about finding what works for you and depends on lots of things, like what you enjoy and how much room you have in your living room.

Getting active can be anything that gets you moving more and – even better – something that increases your heart rate.

Eating and drinking well
At this difficult time, you may struggle to get the kinds of foods you prefer. Try not to worry if you're having to eat a bit differently, just eat healthy food as much as possible and be mindful of portion sizes.

The good news is that you can freeze most things. It's a great way to make the most of your food, and your money. Get our tips on freezing food (website).

For information on alcohol, like how it affects your blood sugars, find all the facts here about alcohol and diabetes (website).

A series of leaflets written by professionals on diabetes and related health conditions are freely available here. Topics covered include: A Healthy Diet and Diabetes, How Can Diabetes Affect My Eyes, Managing Diabetes When You are Ill and How Can Diabetes Affect My Feet, among many other important topics.

Further advice on living with diabetes during the Covid-19 outbreak can be found on these excellent patient information sheets:



Sources: UK Government, Diabetes UK, Know Diabetes, Diabetes Research and Wellness Foundation